Hop Sing And Drink
How do you picture the world of fine cocktails?
You don't need to go far to find 1 out of the 30 greatest bars in the world named by Condé Nast traveler. You won't find this place easily…it's a hidden gem behind the sacred metal gate in the heart of Chinatown.
If you want to get a taste of it, you should follo
w some strict rules. "No white sneakers" as one of them – made it all the way to the headlines in town! First, you must ring the bell and meet the man of mystery Lee…or one of his guards. The scene of walking and finding this place is like in the movies – late afternoon or night, gate with no sign, darkness, waiting for the response … stepping into the lobby … questions, rules…not to ruin the rest …the whole experience is unique!
Lee started his idea 5 years ago and it brought a great success to him after all. He earned his reputation by offering only the finest spirits. I was lucky enough to be able to get in (quite a few times) and enjoy some of the best cocktail experiences out there. It might not be easy to select one – the place offers more than 50 cocktails on the daily menu. The secret of success is consistency of the craft – being able to make that drink tastes the same each time it comes out.
Let me tell you about few of my favorites:
Lemon essence…dry CHAMOMILE flowers GARNISH – I like to start my night off with this one. Añejo tequila, mescal, vermouth, benedictine and a raw egg white…a combination of a smoky silky and subtle smooth cocktail with a pleasant chamomile flowers.. named ESTA TIERRA ES TUYA (meaning this land is yours).
Follow up with HOTEL NATIONAL (you can find this one in the books of classic cocktails) … it's made with a family reserve rum, apricot liquor, fresh pineapple and lime… R you getting more thirsty…?
… a must have is MOTHERS LITTLE HELPER.. the combination of coconut rum-almond liquor and coffee (yes Vietnamese coffee and cream)! It almost tastes like one of the fancy drinks you can get at the coffee shop…the only difference is has high proof alcohol in it! Be careful with this one!
Few helpful tips: stop by and empty out the ATM on your way…It's a cash only establishment. Try to behave and not end up on the growing BLACK LIST (oh yea they have one) and never being able to enjoy this place again! Drink, treat yourself to unknown…we're lucky to have this place in the city…cheers to a good drinking!
Are you interested in buying or renting home in the area? If so, check out this comprehensive list of rentals here and homes for sale here. If you need assistance or would like to set up time to see any of these homes in person, please send me an email at yilicheva@spaceandcompany.com or call/text 267-325-4269.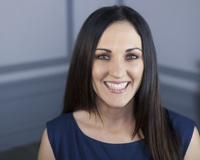 Author:
Rachel Street
Phone:
267-357-1334
Dated:
September 11th 2017
Views:
198
About Rachel: Rachel has lived in five different Philadelphia neighborhoods, and her passion forexploring has led ...