Simple Ideas To Feel Better Every Day
How many times do you wake up to snoozing your alarm and taking another 5,10,15 minutes, promising to get up on the next, next, next one? Sometimes we feel unhappy and empty inside without certain reason. We don't have any energy or desire to do anything and we question how other people have time to manage their busy lifestyles and look happy? We always look for one universal recipe of how to become better, healthier and more active. Unfortunately, it doesn't exist. However, every day you can take baby steps to feel better, get rid of tiredness and start living life to the fullest.
1. Don't start your morning with a cup of coffee. One simple habit that majority of us love can change your day drastically. This simple recepie can change your life upside down. Start your morning with something your body would appreciate much more: glass of warm water with 1/2 squeezed lemon\lime and few slices of ginger. It's the simple! Not only it will bring your energy level up but also boost your metabolism.
2. Breakfast - key nutrients for the whole day!
No matter how busy you're make sure to save time for a good breakfast - that's what your body going to rely on the whole day. It's know fact, that breakfast is the most important meal of the day. Think about it not only as the way to fill up your stomach but also as the way of feeling better, being more productive. Increased levels of energy, controlled levels of hunger, better concentration, better ability to fight stress - just the few benefits to mention.
3. Positive energy
Don't let small things bring you down or get you out of your inner balance. Use your smile to change the world! Don't let the world to change your smile!
4. Stay active.
Nowadays there are so many activities you can enjoy in your free time. Find the one that fits your schedule and personality and you can truly enjoy it! Even small progress is the progress and it matters. Walk to/back from work instead of driving, go cycling, do a early morning jog, yoga, dancing and so on. With the internet and all the phone apps you can find some inspiration, motivation and steps to follow without stepping out of your house!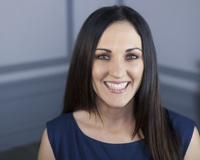 Author:
Rachel Street
Phone:
267-357-1334
Dated:
June 4th 2017
Views:
745
About Rachel: Rachel has lived in five different Philadelphia neighborhoods, and her passion forexploring has led ...