Home Inspections 101
Some people are unaware of the importance of home inspections until they are already in the home buying process. This is just a little insight to those who are about to look to invest, or are just looking to be fully knowledgeable of the process.
A home inspection is a full examination of the condition of a home. The home inspection process is completed right before the executed purchase of a home. A home inspection is an inexpensive way to discover the condition of a home. It is important to conduct a home inspection to avoid a costly mistake by purchasing a property in need of major repairs. Even if you think you have found a "dream home," it is a home inspector's responsibility to let you know that there may be some problems your topical eye couldn't see.
A certified home inspector is a professional who will conduct an inspection of the general condition of the home. A good home inspection will assist a buyer in understanding exactly what they are about to acquire. A home may look move in ready, but an inspector will cover features of the house such as electrical wiring, plumbing, roofing, insulation, as well as structural features of the home and may unveil issues that are not noticeable to the buyer's eye. As a buyer, you are making a large investment, and it is important to understand exactly what you are purchasing. Having a certified home inspector conduct a thorough inspection of the prospective property, is comparable to taking a potential used car to your mechanic to check under the hood before a purchase. You may fall in love with that car, but have no idea what's going on inside, and the mechanic gives you that insight so you can make a more educated decision with your purchase.
There are many different types of home inspection processes that you may want to conduct before the purchase of a home. First and most importantly, you would need a general or residential inspection performed on the home. The certified home inspector would inspect the structure, exterior, roof, electrical, plumbing, HVAC, interior, insulation and ventilation. Once the inspection is completed, the home inspector will provide the buyer with a detailed report suggesting any improvements or repairs deemed necessary to bring the home up to current standards. Home inspections may often reveal problems, not disclosed in the sellers disclosure, that could be pricey to fix. This could be used as a great tool in purchasing negotiations with the seller. A buyer could negotiate a credit with the sellers, have the seller pay for repairs before the closing, purchase the home as is, or walk away from the purchase if the issues seem too problematic.
The other inspections that are available are wood infestation/termite inspection, which is important to make sure you have no unwanted critters that deteriorate the wood in your home. A radon inspection, which determines whether a radioactive gas is present in the home. You can get an inspection to test zoning, the water, lead-based paint, sewage, property boundaries, and property flood insurance.
All of these are available to protect a buyer when purchasing a home. Your realtor should make sure you are fully aware of them, and you should certainly invest in the ones most important to you as the smart investor you are. Smart investors 101 goes hand in hand with Home inspections 101.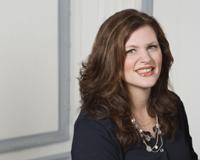 Author:
Brooke Willmes
Phone:
267-980-5858
Dated:
September 28th 2015
Views:
886
About Brooke: I have 14 years' experience in residential and commercial properties throughout the Philadelphia a...