6 Steps To Selling Your Home Quickly And Getting The Best Price
Selling your home can seem like a daunting process, but with a good real estate agent and a few simple preparations, it should be easy. Here are the 6 steps:
1. Find a Realtor
Your real estate agent should be someone who is familiar with the area and who can provide a good analysis of the current market and your home's value. You should choose someone who will market the property on the Multiple Listing Service (which is for other agents) as well as on the major real estate websites and on social media. Your agent should also explain the process to you in depth so that you will know what to expect once you get an offer on your home.
2. Painting & Repairs
The first step is preparation. Walk through your house and make a list of any necessary repairs. If something is broken in your house and you know about it, you must disclose this to potential buyers, so most of the time it is best to get these small repairs out of the way before they have a chance to become an issue. If the walls are painted crazy bright colors or the walls look dirty, a fresh coat of paint in a neutral color can work wonders. Your agent can also give you a good indication of any repairs or changes that you should do to the house before you sell it.
3. Staging
The goal is for potential buyers to be able to imagine your house as their own, and presenting it to them as a clean, fresh place with lots of extra space. It helps to remove personal items like photos or religious items, get rid of clutter or excess furniture, and remove half of the items in your closets. If a closet is packed to the gills, it gives the impression that there isn't enough storage in the home. It also helps to open the blinds so that the buyers can see the views and natural light. If there are unused rooms, it may help to set them up as an office or a walk-in closet, so that it is easier for potential buyers to imagine the possibilities. If the exterior needs paint or some landscaping, take care of this before putting your property on the market.
4. Cleanliness
Get it clean and keep it clean. I can't tell you how many beautiful homes I've been in that sit on the market because buyers can't see past the messiness or clutter. This can be very distracting to a buyer. If you're not great at cleaning, you might consider hiring a professional to clean weekly or bimonthly while you are trying to sell your home. You want to keep the home in good shape so that if buyers want to stop by on short notice you can accommodate them. Don't go overboard, but a faint hint of a fresh smelling cleaner in the bathrooms, for example, can subconsciously help a buyer see your property as a super clean place.
5. Price it Right
A fair price at market value (or just under) helps sell your home quickly and for the most money. While it seems counterintuitive, if you price your property too high, studies show that it actually takes longer for you to sell your house and you will probably end up selling it for less. People often want to price the property high and then lower the price if they don't get any interest, but the problem is that potentials see the high price tag and they either assume it's definitely out of their price range or that you are unwilling to negotiate. Then when the price keeps dropping, people assume that there is something wrong with the property since it hasn't sold. Since a listing gets the most activity and attention within 30 days of coming on the market, it's important to get the price right from the start.
6. Make it Easy to Show & Prepare for Showings
Allow flexible hours for showings- many people can only come by on nights or weekends, so don't lose out on these potential buyers by restricting the schedule. If possible, allow your agent to give instant confirmation to other agents looking to show your home. If the showing agent has to wait for you to confirm each showing, sometimes you can miss out if you don't respond in time. When someone comes by, it is best if you leave the property first so that they don't feel rushed or uncomfortable. If you have pets, take them, and all evidence of them, with you (dishes, leashes, toys) for showings. While you must disclose if there is or was a pet living in the home, you don't want the buyer to focus on this.
If you're interested in selling your home and would like a a free analysis of the current market in your area and your home's value, please give me a call at 267-357-1334 or send me an email at rstreet@phillycityspace.com.
If you'd like to see current properties for sale in the Philadelphia area, click here.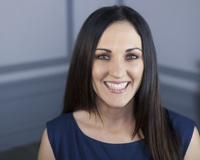 Author:
Rachel Street
Phone:
267-357-1334
Dated:
January 21st 2015
Views:
1,318
About Rachel: Rachel has lived in five different Philadelphia neighborhoods, and her passion forexploring has led ...