8 Home Inspection Red Flags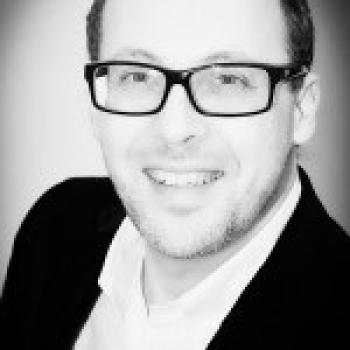 Our gallery of home inspec­tion night­mares (below) is good for a laugh, but a home inspec­tion is seri­ous busi­ness. It's the buyer's oppor­tu­ni­ty to make sure that the house they're about to pur­chase doesn't hold any expen­sive sur­pris­es.
A
typ­i­cal home inspec­tion
includes a check of a house's struc­tur­al and mechan­i­cal con­di­tion, from the roof to the foun­da­tion, as well as tests for the pres­ence of radon gas and the detec­tion of wood-destroying insects. Depend­ing on the seri­ous­ness of what the inspec­tion uncov­ers, the buyer can walk away from the deal (most con­tracts include an inspec­tion con­tin­gency in the event of major flaws) or nego­ti­ate with the sell­er for the nec­es­sary repairs.
These are the red flags that should send a buyer back to the nego­ti­at­ing table:
1. Ter­mites and other live-in pests: The home you've fall­en in love with may also be adored by the local ter­mite pop­u­la­tion. The soon­er ter­mites are detect­ed, the bet­ter. The same goes for other wood-devouring pests like powder-post bee­tles. Keep in mind that get­ting rid of the intrud­ers is just the first step. Once the prob­lem has been addressed, have a pest con­trol expert advise you on what needs to be done in order to pre­vent their return.
2. Drainage issues: Poor drainage can lead to wood rot, wet base­ments, peren­ni­al­ly wet crawl­spaces and major mold growth. Prob­lems are usu­al­ly caused by miss­ing or dam­aged gut­ters and down­spouts, or improp­er grad­ing at ground level. Cor­rect­ing grad­ing and replac­ing gut­ters is a lot less cost­ly than undo­ing dam­age caused by the accu­mu­la­tion of mois­ture.
3. Per­va­sive mold: Where mois­ture col­lects, so grows mold, a threat to human health as well as to a home's struc­ture. Improp­er ven­ti­la­tion can be the cul­prit in small­er, more con­tained spaces, such as bath­rooms. But think twice about buy­ing a prop­er­ty where mold is per­va­sive -- that's a sign of long-term mois­ture issues.
4. Faulty foun­da­tion: A cracked or crum­bling foun­da­tion calls for atten­tion and repair, with costs rang­ing from mod­er­ate to astro­nom­i­cal­ly expen­sive. The top­per of foun­da­tion expens­es is the foun­da­tion that needs to be replaced alto­geth­er -- a pos­si­bil­i­ty if you insist on shop­ping "his­toric" prop­er­ties. Be aware that their beau­ti­ful details and old-fashioned charms may come with epic under­ly­ing expens­es.
6. Worn-out roof­ing: Enter any sale agree­ment with an aware­ness of your own cost tol­er­ance for roof repair ver­sus replace­ment. The age and type of roof­ing mate­r­i­al will fig­ure into your home inspec­tor's find­ings, as well as the price tag of repair or replace­ment. An older home still shel­tered by asbestos roof­ing mate­r­i­al, for exam­ple, requires cost­ly dis­pos­al process­es to pre­vent release of and expo­sure to its dan­ger­ous con­tents.
7. Toxic mate­ri­als: Asbestos may be else­where in a home's fin­ish­es, call­ing for your con­sid­er­a­tion of con­tain­ment and replace­ment costs. Other expen­sive fin­ish issues include lead paint and, more recent­ly, Chi­nese dry­wall, which found its way into homes built dur­ing the boom years of 2004 and 2005. This prod­uct's sul­fur off-gassing leads to ill­ness as well as dam­age to home sys­tems, so you'll need to have it com­plete­ly removed and replaced if it's found in the home that you're hop­ing to buy.
8. Out­dat­ed wiring: Home inspec­tors will typ­i­cal­ly open and inspect the main elec­tri­cal panel, look­ing for over­loaded cir­cuits, prop­er ground­ing and the pres­ence of any trou­ble spots like alu­minum branch cir­cuit wiring, a seri­ous fire haz­ard.
Continue reading about Philly's BEST Art, Eats, Design & Real Estate at
BOOTS & CO.
magazine http://flip.it/rXslH
(on Flipboard)


Buy, Sell, Invest - Building Wealth Health in Philadelphia.

Boots Levinson
BOOTS & Co.
CITYSPACE

917-544-4183
blevinson@phillycityspace.com
boots.searchphillylistings.com Author:
Brigit Brust
Phone:
267-235-7516
Dated:
July 22nd 2013
Views:
3,739
About Brigit: ...