A Look Inside The Divine Lorraine Hotel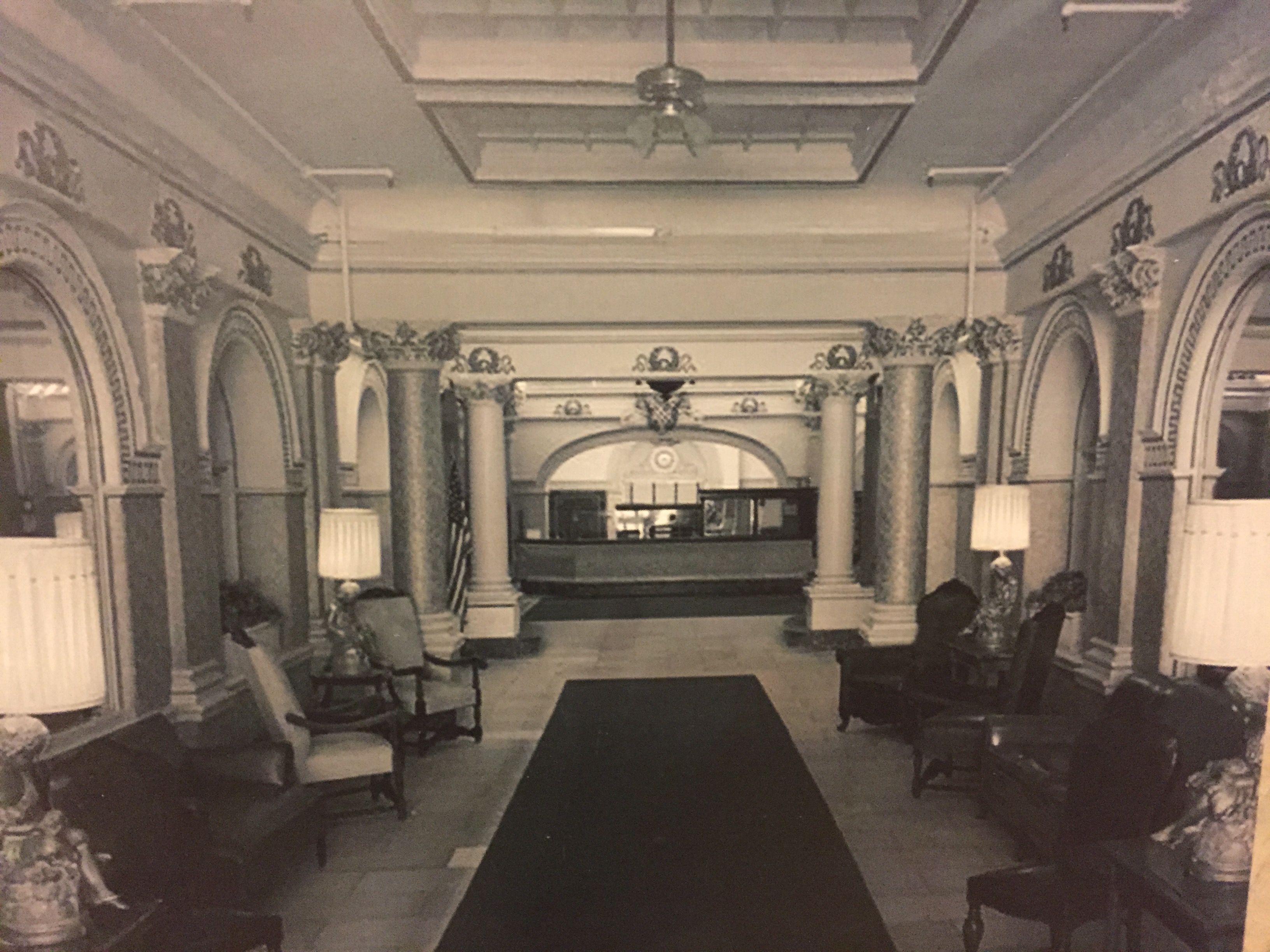 A look inside the Divine Lorraine
Yesterday, I took advantage of the chance to legally get inside the long empty Divine Lorraine Hotel on North Broad Street and I am glad that I did. For a few hours after the official groundbreaking , the general public was invited to take a look at the lobby and spaces on the first floor. There was also a "Pop up " at the former registration desk selling commemorative t-shirts, caps and coffee mugs.
The day was warm and pleasant and the line was already long by 3 PM, but it moved fairly quickly. I did hear that by 5:30 or so, the line had to be cut off. For safety reasons, only a limited amount of people could be allowed in at any time. If you were patient, you got a chance to see what we have all been curious about for decades.
For decades, this property sat empty and slowly decaying on a prominent corner of North Broad street. Passed from developer to developer, each promising to renovate the property back to it's former elegance. For various reasons, each plan fell through and the once grand building fell victim to vandals, scrappers and thrill seekers. Gradually the interior was stripped and then all of the surviving interior fittings such as decorative mantles, bathtubs, sinks and anything else that could be salvaged was removed and sold as yet another developer made an attempt to salvage the building. Finally, the building sat, like an urban version of the Titanic.
The lobby area was spared and that was what we got to see yesterday. Even with peeling paint, cracked plaster and the random "tag" on the walls, you could still get an idea of what the building must have looked like when it opened in 1894 as a luxurious residential hotel. For a few brief hours, the battered lobby was brightly lit and filled with people, bringing life to this once welcoming space. I hope that this is a shadow of the future and that when the renovation is done we can all enjoy this once lost space.
The renovation plan calls for 125 rental units and retail spaces on the first floor. There is no parking, but the Broad Street Subway is just outside the door and Center City is in walking/biking distance. From the number of people waiting to get in, I think the time is right and I look forward to seeing the building brightly lit and filled with life Author:
Brigit Brust
Phone:
267-235-7516
Dated:
September 17th 2015
Views:
7,128
About Brigit: ...