A Place For Everything
One of the biggest challenges of living in a small space is figuring out where to put all of your stuff. But even the smallest of spaces is filled with opportunities for storage. You just have to get creative! Here are a few of our favorite tips:
Double-Duty Furniture
Make your furniture work for you. Ottomans and stools that double as storage containers are a great and useful alternative to chairs. An attractive storage chest can double as a coffee table. Your dresser can also serve as a night stand.
Up Above
Floor space in a small room is limited. So what do you? Look up! Use the vertical volume of your space. Floating shelves are a great way to create space. Installing hooks is a great way to use the walls as storage space. Look for opportunities to use what might otherwise be wasted space—above doorways, over the toilet, on top of cabinets, sky's (or your ceiling's) the limit!
Down Below
Under your bed is a great place to store things like suitcases, seasonal clothing, anything you don't need regularly. Maximize the space in under sink cabinets by adding a shelve or hanging things on the inside of the door. No cabinets in your bathroom? No problem. Use an attractive basket to store things under an open sink.
Think Outside of the (Storage) Box
When we think storage, we often think of hiding things away. But there's no reason why you can't storage your stuff in plain sight while maintaining a neat and uncluttered aesthetic. Maximize open shelves with attractive baskets and boxes. Display pretty dishes and glasses in a neat and eye-catching way. Show off those plush towels by storing them in a basket hung above the bathroom door.
With a little creativity and experimentation, you can find place for all of your prized possessions!
Hey, are you looking to sell your place? We've got you covered! Are you looking to buy a place? We can help with that, too!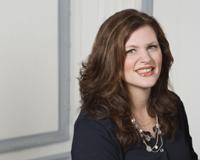 Author:
Brooke Willmes
Phone:
267-980-5858
Dated:
March 16th 2016
Views:
486
About Brooke: I have 14 years' experience in residential and commercial properties throughout the Philadelphia a...