Advice For First Time Home Buyers
Word on the street is that the Philly real estate market is a great place for first time buyers. And by "street", I mean "brunch table with some slightly more established friends of mine". I've read article after article explaining how it is cheaper to buy in Philly than it is to rent. So after renting in Philadelphia for almost fourteen years, despite my fear of commitment, I've recently started flirting with the idea of making it official. But buying a home is a big deal and for the first time home buyer, it can be intimidating.
Even if you're just thinking about buying, it's hard to know where to start.
Three Things to do as a First Time Home Buyer
Find a Realtor You Connect With
One of my more real estate savvy friends pointed me in the direction of the Reilly Leggette Group (or RLG for short). I gave them a call and spoke with Rachel Reilly. I told her that I was thinking about buying and admitted frankly that, as a first time home buyer, I have no idea what I'm doing.
Rachel was patient with my excessive questions and anxiety over buying my first home. She took the time to answer any questions that I had. And she made sure to explain things in terms I could understand. In one short phone call, she took the overwhelm out of the situation and gave me clear cut advice on how to start the process.
Determine Your Buying Power
The first thing a first time home buyer should do is determine their buying power. That is to say, determine how much they can afford to spend on a home. Rachel recommended that I contact my bank or mortgage lender to get "pre-approved" (whatever that means).
I did a quick Google search and found that the internet has no shortage of places for me to get "pre-qualified" and/or "pre-approved" for a mortgage. I ran across more than one article online that seemed to use the two phrases interchangeably. But make no mistake, they are not the same thing.
Pre-qualified: In the pre-qualification process, the lender and the potential buyer discuss the buyer's income, assets, and credit. Through this conversation, the lender is able to make an initial assessment about the would-be buyer and can make the determination of whether or not this buyer would be qualified for a mortgage. However, typically in this process there is no supporting documentation required and it is based almost solely on word of the potential buyer.
Pre-approved: The pre-approval process takes it a step further by not only requiring the buyer to provide documentation supporting the information they are providing but also includes a credit check. When it comes to understanding your financial picture, the lender wants to see everything related to your finances: W-2s, pay stubs, tax returns, bank statements, credit history, employment history, student loan information, etc. Based on this information, the lender is then able to determine whether or not you'd likely be approved for a mortgage as well as give you a pretty fair idea of how much you can expect to be able to borrow.
This quote helps me keep the two terms straight: "Pre-qualification is a conversation. Pre-approval is the confirmation."
Start Shopping...Online
Once you've determined your buying power, it's time to go shopping. The ladies at RLG recommended that I start shopping around online. It is a great way to see what types of homes I can afford. I can also see what each neighborhood has to offer in my price range. And starting the search online, I can go at my own speed and take my time as I begin to decide what it is I am actually looking for in my very first home.
Join me again next week as I continue my journey from Philly apartment renter to Philly home owner!
What about you? Is moving in your future? Well then, you've come to the right place! Start your search for a property here. Are you looking to sell your place? Start by learning about your property's value here.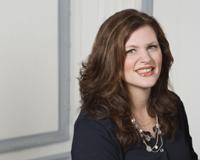 Author:
Brooke Willmes
Phone:
267-980-5858
Dated:
September 9th 2016
Views:
2,409
About Brooke: I have 14 years' experience in residential and commercial properties throughout the Philadelphia a...