Art Deco Architecture In Philadelphia
There are many cities that we think about when you hear Art Deco architecture, cities like New York, Los Angeles, and Detroit. Chicago can also be mentioned in the same breath but the often over looked city is Philadelphia. Art Deco architecture liters the city of Philadelphia and the buildings measure up with the best of them.

Philadelphia is a wonderful place to look at the history of architecture. Art Deco is an influential visual art design that first appeared in France after World War 1 which later flourished internationally in the 30s and 40s in such cities as Philadelphia. With machine age imagery, craft motifs, rich colors, bold geometric shapes, theses building can be found throughout the streets of Philadelphia.

We can sometime over look these buildings as we walk the streets but if you happen to take a stroll through the city streets and suburbs keep your head up and look around and you will see how much rich architecture this city really has to offer. The great Philadelphia architect William Lightfoot Price designed the first Art Deco building ever-The Traymore Hotel in Atlantic City.

Some of my favorite Art Deco style buildings to check out are :

818 Chestnut building is a four story building which has seen it's share of renovations through out it's history since the building open in 1929 as N.W. Ayers Building. Today the facade of this beautiful Art Deco building is still intact.

Integrity Trust Building at 15th and Walnut. The next time you are grabbing lunch in the city at the Qdoba's on 15th and Walnut take a min to appreciate the beautiful bronze and zinc doors that still stand in the vestibule of the building along with the original eagle statues looming ominously at the top of the building.

WCAU Building at 1618 Chestnut. It is now the home of Art Institute of Philadelphia and quite possibly the most underrated Art Deco building in America. It was the first building to be used as a radio station in the United States. It is still impressive today even with out its original sign tower and crushed sparkling blue glass skin. It is one of the most beautiful building downtown and an over the top Art Deco facade.

Some other Art Deco style building you can check out when your in the city are Perelman Building, U.S Post Office Building on 9th and Market st, 6828 Market St, Upper Darby, Suburban Station, and 1 East Penn Square still with it's original Market Street National Bank facade.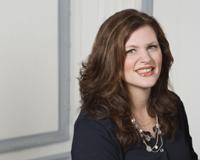 Author:
Brooke Willmes
Phone:
267-980-5858
Dated:
February 5th 2014
Views:
14,168
About Brooke: I have 14 years' experience in residential and commercial properties throughout the Philadelphia a...