Be In The Know When It Comes To Your Credit
Credit. If you have never been taught about what it is, and how to raise/maintain your number- how could you know? I'd like to give a few tidbits to help you answer that question, "So what is your credit score?", and have your reply be far from: "I don't know."

I have been working with a lot of rental clients recently, and I have been coming across quite a few people that have no idea what their credit score is. I immediately inform them of how simple it is to find out, and how important it is to be in the know of their credit standings. So many major purchases require pulling your credit score. Renting or buying a home, buying a car, a standard loan, obtaining a credit card. The results they find not only determine whether you can make the purchase or not, it also decides what kind of interest rates, and deals you can have as well.
First step is to be in the know; those commercials are true, "CreditKarma.com" is free, and gives you an updated full credit report. After you fill in your personal information in a matter of minutes a synopsis of your full credit history will appear before your eyes, and you will see things you may have forgotten about, not seen in years, or you may find out that there are purchases or accounts that you have no idea about, and that is something to look into, because stealing someone's identity has unfortunately become more prevalent. If you are not on top of your personal information it could potentially do a lot of damage to your credit, and the future options you have available to you.

Once you find out your score. If your number is in the 700's-800's that is viewed as a very good/excellent standing for a credit score. Lenders would be more likely to take a chance on you, and give you better interest rates, because that number essentially lets them know that you are dependable in paying your debts on time, and that there are no outstanding balances hiding anywhere or in collections.
If your number is in the high 600's you are still in a stable good standing, but it wouldn't hurt to find ways to raise that number. Lowering those balances, making sure you are making timely payments, etc. (Helpful tips to follow)

If your number is in the low 600's you are starting to get into a situation where you need some "credit TLC" start really getting involved in your finances, and all your open accounts, and reel them back into a place where you are comfortable, and before you know it that number will raise, and lenders will be more comfortable too!
If your number is in the 500's you have a lot of work to do. This could be do to filing for bankruptcy, or a major blow you underwent which hurt you for making timely payments, your were young and didn't know any better OR you just may not have established your credit yet. It could be a number of things, but finding out where you stand always boils down to being where you need to start.

Bankruptcy should be a last resort! If there is a way to fix the problem before claiming bankruptcy do it! Once you file for bankruptcy it destroys your credit, and can stay on your report for 7-10 years. I'm not saying people should not do it, there are definitely circumstances where that is the best choice, but absolutely make sure, speak with a specialist or an accountant, and make absolutely sure that's the best move for you.


The following are a few good tips to raise that number:
-Getting a credit card for daily expenses (gas, food, etc.), and making sure to pay it off on time, and keep the balance on the lower end. Maxed out cards also hurt your score.
-If you already have credit cards, but you are hitting that maxed out stage. Review all of your accounts, see which ones need immediate attention, and work on lowering that balance- this raises your score as well. My personal trick was to take the card out of my wallet, and toss it in a drawer, and forget about it, and with consistent payments I brought a huge balance down to $0 in a year. It's possible, and personally that greatly helped my score.

-Student loans, don't let those due dates slip right by you. Make sure you are paying them on time, and also look into consolidation options if you have various students loans. Making sure those are paid off with no lateness or collections, and that will raise your score.

-You don't need a lot of cards, and now-a-days every business is offering their own cards. Don't feed into the hype. More cards doesn't necessarily mean more credit. A few cards that are well maintained is all you need.
So the next time someone asks you what your credit looks like, you will have the correct answer, and you wont have any surprises.
Take some credit for being responsible! Be in the know!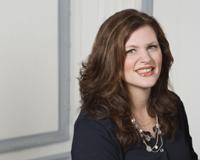 Author:
Brooke Willmes
Phone:
267-980-5858
Dated:
May 12th 2015
Views:
1,926
About Brooke: I have 14 years' experience in residential and commercial properties throughout the Philadelphia a...