Best new BYOB in Rittenhouse
Like many of us, I'm a creature of habit when it comes to restaurants. We all have that favorite menu item we can eat over and over again. For me, I've had a few hundred of the bacon wrapped figs at Valanni on Spruce in Washington Square West! (the bartenders usually just bring them to me with out asking) I finally made a commitment to myself to try somewhere new for once.
Having travelled to Thailand several times, I still crave authentic Thai cuisine and heard of a great new BYOB named Jasmine Rice on 16th Street in Rittenhouse Square. I'm very happy I finally expanded my horizons! The food here is amazing and probably the closest in taste to the dishes I learned to love on my trips to Bangkok and the mountains of Chiang Rai and Chiang Mai. I'll be bold enough to make a few recommendations if I may....Start with the papaya salad...unexpected heat warms the cool shredded green papaya in a dish that is both healthy and delicious. Skip the pad thai, you can get that anywhere these days. If you like noodles, try the Pad See Ew with the protein of your choice. Tasty wide rice noodles with a tangy brown sauce and Chinese broccoli. The King and I has chicken and shrimp along with fresh kaffir lime leaves and every curry on the menu was amazing!
I'm glad I finally jumped ship and found a new favorite! Next week I'm looking for a new sushi place! Where to?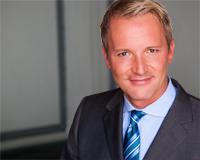 Author:
Keith Elsen
Phone:
215-370-5420
Dated:
May 18th 2012
Views:
7,469
About Keith: As an architect and a business owner in a demanding customer service industry on Philadelphia's Ma...