Beyond The Pre Approval
Buying a home can be extremely exciting as well as one of biggest financial transaction of many peoples' lives. It is extremely important that potential new home buyers are well educated and well informed before buying a new home. New home buyers should start by getting pre-approved to focus on the financials of a purchase before starting to look at homes, where emotions can override a smart financial decision.

A great way to get started in purchasing a new home is to have a detailed expense breakdown to help you analyze whether or not you can afford to buy a new home. Homeownership comes with a lot of expenses and going over your budget in terms of how much you make and spend each month is critical. How much money you will need to purchase a home will depend on how much the cost of the home is, what type of loan you get and how much down payment you will put down.

Your Debt-to-income ratio is the figure that lenders use to see what kind of mortgage payment for which you can qualify. Debt-to-income ratio standards vary based on the loan program but most lenders put weight to your credit score and history. The debt included here will be your revolving required debt such as a car payment, student loan payment and credit card required payments. Things like cell phone bills, rent or utilities are not typically included in these figures. Please note that what you qualify for may not be the mortgage payment you are comfortable making but in other cases, your maximum approval could be a lower payment than your rent in your area and you may have to spend close to your max to get anything in your desired area.

We realize that sometimes when purchasing a new home we can invest every cent we have on the new purchase but it is a good idea to put aside some emergency cash for a rainy day. With a new home purchase it can be best to expect the unexpected, so having some extra cash saved up after purchase can help you with any unforeseeable emergency. You lose the ability to call your landlord!


After you have your budget and your pre-approval, it is always wise to have a lender work up two scenarios for you for 2 different price points so when you are looking at houses, you can see the difference between a, for example, $450K and a $500K purchase on paper to help you make a decision on what houses to look at. Obviously a $500,000 home will likely have more appeal than a $450,000 so to reign in your spending, it's best to start your search lower and gradually go up in price if you aren't finding homes you like.
Going forward, your agent can set up an automatic search for you, targeting your wants and needs with a price point and you can begin your search!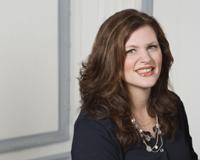 Author:
Brooke Willmes
Phone:
267-980-5858
Dated:
April 28th 2014
Views:
1,961
About Brooke: I have 14 years' experience in residential and commercial properties throughout the Philadelphia a...