Brighten Up Your Home
What can be nicer than a house full of natural light?
While living in the city, you might face the situation when unobstructed daylight can be highly elusive. You don't need to undergo any serious renovations if you know some tricks which will make your house sunnier in just few steps. I would love to share them with you today!
Here are few simple ways to make your home feel as light as you wish!
The whiter the better! Don't forget about the ceilings. Seems like a simple thing to do – at the end, it makes a huge difference. It will never be boring since you can always add accent wall or bright colors in the design.
Not only they create a cozier atmosphere but also add some light to your room. Get rid of heavy, dark curtains and choose sheer ones that will allow sunshine to spread throughout the room.
Same as the walls – just lighten and brighten!
Everybody knows that mirrors create an illusion of larger space. In this case the bigger – the better! Helpful tip – place it on the opposite side of the window to reflect the most light.
Sounds tad obvious? Yet, it's way cheaper than installing new ones. Cleaning your windows can have a major effect on how much sunlight comes into the room.
Are you ready to purchase your new home? If so, click here to search live for available townhomes, condos, multifamily and much more anywhere in Philadelphia. If you need assistance or would like to set up time to see any of these homes in person, please send me an email at yilicheva@spaceandcompany.com or call/text 267-325-4269.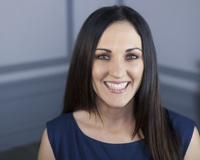 Author:
Rachel Street
Phone:
267-357-1334
Dated:
October 10th 2017
Views:
2,570
About Rachel: Rachel has lived in five different Philadelphia neighborhoods, and her passion forexploring has led ...