Circles Is Bringing Thai Food to Northern Liberties
As a resident of Northern Liberties I was ecstatic to hear that Circles, Best of Philly winner for New Thai food, is expanding to Northern Liberties. Circles' Northern Liberties location gets an address at 812 N 2nd Street and is expected to open any day now. I predict that this BYOB at this new location will do amazingly well since the food is spectacular and Thai food is one thing Northern Liberties is missing. Craig LeBan did an awesome review last fall at their present location, in the Newbold neighborhood in South Philadelphia, so I'm sure their new location will get rave reviews as well.
Having been to Thailand before, I appreciate Bangkok-born chef and owner Alex Boonphaya's authentic dishes. Such dishes include the snappy rice noodles that are glazed in a deeply complex sweet-sour sauce of tamarind and palm sugar. Other favorites include Tom Kha (Coconut milk soup) which contains coconut milk herb stock with shallots, tomatoes, galangal, lemon grass, kafir lime leaves and lime juice. The menu includes many authentic appetizers such as summer rolls, pan-fried dumplings, chicken satay, as well as a local twist with the cheese steak spring roll. Entrees include mild-super hot curry dishes, stir fry, noodle and rice dishes, PAD SEE EW (one of my personal favorites) and of course, who can forget the pad Thai specialties. There are so many great items on the menu you will definitely want to try everything at least once.
Thai restaurants outside of Philadelphia's downtown are hard to find so this new location in the heart of Philadelphia's Northern Liberties will now be an excellent destination to get amazing Thai food.
I love Thai food and I thank Mr. Alex Boonphaya for opening in Northern Liberties. Good luck and open quickly… please!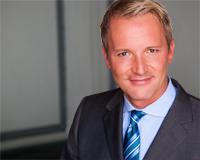 Author:
Keith Elsen
Phone:
215-370-5420
Dated:
May 30th 2012
Views:
3,043
About Keith: As an architect and a business owner in a demanding customer service industry on Philadelphia's Ma...