DIY Staging Tips
In the wildest dreams of every seller, there are endless funds to hire fabulous professional stagers to make your house the belle of the real estate ball. But in reality, it may not be in your budget. We feel your pain, so here a few things you can do yourself to pretty up your place for sale.
Clear Away Clutter and Pack Up Personal Items
Your kids are cute, but that's not what people are coming to see. Take down the family photos and pack up the knick knacks. Anything that doesn't get used regularly can be boxed up and stored neatly in the garage or basement. If you don't have the storage, think about investing in a storage unit. Or better yet, ask a friend or relative to stash the boxes for you.
Rearrange and Neutralize Rooms
One of the easiest ways to brighten up your home for sale is with a fresh coat of paint. Paint your walls, trim, and doors a bright, neutral color. It will make everything appear clean, open, fresh, and new.
Give each room a purpose. Is it an office? A guest room? A family room? Once you've decided what each room is about, then dress the room accordingly. Be careful not to crowd a room or go over board with the decor and accessories. Remember less is more--the idea is to keep things open (and open to interpretation). Keep in mind, some of your larger furniture pieces may need to go into storage until the sale is complete.
Clean, Scrub, Deodorize
This one is pretty self explanatory. Clean your house. Clean like you've never cleaned before. Put your back into it. Again, the goal is to make the best first impression possible. And you can't do that with a stained carpet, moldy grout lines, and dust bunnies galore. Maybe you want to consider spending the money to hire a professional cleaning service. Go ahead, treat yourself.
Enhance Your Curb Appeal
While you have those cleaning supplies out, make sure you go out front and clean up out there, too. Make those windows sparkle. Clean any grime off the front door. Sweep out cobwebs. Mow the lawn. Replace the old light fixture if need be. Decorating with some well-placed potted plants isn't a terrible idea, either. This is the first thing potential buyers see when they show up for a walk through. Make it a sight worth seeing!
Hey, are you looking to sell your place? We've got you covered! Are you looking to buy a place? We can help with that, too!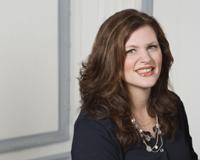 Author:
Brooke Willmes
Phone:
267-980-5858
Dated:
April 14th 2016
Views:
635
About Brooke: I have 14 years' experience in residential and commercial properties throughout the Philadelphia a...