Demystifying Real Estate For Buyers
At some point, each one of us will either sell or buy a property. As you may know or fear, it's a BIG decision, the amount of paperwork alone to get approved for a mortgage seems overwhelming, and that is BEFORE you spend what seems like hours at your settlement, what feels like signing your life away… So why not share and de-mystify some of what's involved and what you should be able to expect from your realtor.

Every Real Estate Agent has the ability to:
Stay on top the real estate market on a day-to-day basis

each has up-to-the-minute access to listings, price changes, contracts, new construction projects, investment properties (tip- most new listings are posted on Fridays)

Go and preview ANY listing, ANY time, anywhere

in whatever condition or price range (there is something out there for everyone; as my grandmother used to say: "there is a lid to every jar").
you don't have to wait for an open house; they can get you an appointment any time that works for all parties.


Compare and contrast properties;

design, finishes, features, list prices, selling prices…block-to-block, neighborhood to neighborhood. Particularly in Philadelphia, housing prices (and values) can differ GREATLY from street to street, block to block. Make sure your real estate agent is familiar with all the nuances of a neighborhood.

Provide you with references to key professionals you will need along the way;

Mortgage Broker (someone who has access to loans and rates from multiple sources) or Mortgage Lender (direct lender). Getting a pre-approval makes you a stronger buyer in the eyes of a seller (which becomes really important in case of multiple bids.)
Home Inspectors - a good inspector can help you identify major defects, but should not scare you away with hundreds of pages of a report. If it's not new construction, it is not new… there will be things that need repaired or replaced, but the trick is to make sure to identify the major structural or infrastructure issues.
Title companies (you will need this before you can close to make sure that aren't any claims against the property that would prevent it from being transferred to a new owner)
So now that we have covered some of the basics, let's talk about some of the common misconceptions or things folks just don't know about real estate:
It is all fun and games… until settlement (in case of sale) or a signed rental/lease contract with the person that chose YOU to be his/her agent— that is where the rubber hits the road and an agent earns their share/ % of commission, i.e. paycheck. Up until then, they are simply working towards that. So don't be alarmed when your agent asks you to sign a buying agency or listing contract, or asks you to make sure that you identify who your agent is when you are looking at properties on your own. They are simply ensuring that they will get paid for doing all the legwork in getting you that great house. If they are not sitting at the settlement table with you, they are not getting paid for any of their work.
ALL commission is paid by the SELLER or LANDLORD, not the buyer or renter. Cool, right? As a buyer (or renter), you don't pay anyone a single penny for doing research, setting up appointments and ultimately, ensuring the sale goes through. So while Zillow and Trulia etc. are good and fun resources, why do all that work yourself when you can have someone else do it for you— for free!
Not every Real Estate Agent is a REALTOR— the only difference between them is that you can only call yourself a Realtor when you become a paid member of the National Association of Realtors (NAR). Both have passed the same exam. The NAR however provides educational and other resources to real estate professionals, so they remain up-to-date on the latest in the real estate market.
For me, one of the greatest things about being in real estate is the ability to educate, inspire and influence, both potential buyers or sellers. While likely one of the biggest decisions in your life, buying or selling real estate should not be a mystery as to how the process works, what's involved, how a real estate agent can add value, and how owning real estate can help you get in the best personal wealth shape of your life.
So next time you wonder about what real estate agents can do (or should do for you), and you want to find out how to get in the best real estate/ personal wealth shape of your life…. give me a call!
Check back next week to find out the 3 key things you should know as a buyer, before settlement.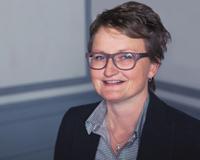 Author:
Barb Mulckhuyse
Phone:
267-443-8991
Dated:
October 8th 2014
Views:
1,720
About Barb: As a former Project Manager and Sales & Marketing executive with over 25 years of both national and ...