Divine Lorraine gets Divine Intervention
Could this be the storybook ending we've all been awaiting for Philadelphia's Divine Lorraine? We can only hope for the best having been down this road before but things are looking pretty good! Local developer Eric Blumenfeld bought the building yesterday.
The Lorraine, at ten stories tall, was one of the first high-rise apartment buildings in the city. The building's architect, Willis Hale, also designed an earlier high-rise apartment building at 22nd and Chestnut Streets in Rittenhouse Square, which stood from 1889 until its demolition in 1945. Hale designed many other buildings around the city, but quickly fell out of favor at the turn of the century when most patrons rejected his highly stylized Victorian designs for the sleeker style of modern skyscrapers, and most of his landmarks had been torn down after the Great Depression.
Blumenfeld, already an active developer along the North Broad Street corridor between City Hall and Temple University, gained title to the property at Tuesday's sheriff's sale and hope to convert it into rental apartments next year.
He was the sole bidder for the 11-story building, a hulking, graffiti-scarred landmark that has become a focus of Mayor Nutter's economic development efforts.
The mayor has said a revival of the Divine Lorraine is key to turning around North Broad Street.
I can't believe it worked, Blumenfeld said after the auction. This was big.
Blumenfeld said he would immediately try to finalize design plans, permits and financing for the renovation project.
He wants to convert the building into 126 rental apartments, including 25 units that would lease for subsidized, affordable rates to lower-income tenants. The ground floor would be used for restaurants or food outlets.
Talks are already under way with Philadelphia's super chefs Marc Vetri of Osteria and Alla Spina and Iron Chef Jose Garces of Tinto, Chifa, Amada et al. Soon locals in the Fairmount / Art Museum areas will be able to stroll to yet another fantastic dining option on top chef heavy North Broad Street!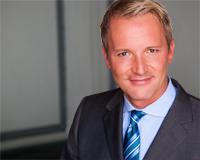 Author:
Keith Elsen
Phone:
215-370-5420
Dated:
October 3rd 2012
Views:
5,372
About Keith: As an architect and a business owner in a demanding customer service industry on Philadelphia's Ma...