Lets Kombucha
More and more often you can see Kombucha drinks on the shelves of the supermarkets. However, not everybody knows that it was originated 2000 years ago in the Far East (China). Known as the "immortal Health Elixir", Kombucha is a fermented drink that has amazing benefits to your heart, brain and gut! Growing up in Russia it was part of the culture to have it at my house. You wouldn't find it at the supermarkets, but every grandma would make it at her house. If I only knew how many benefits it has and what I was missing out all these years before it wildly hit the market and became a new "trend".
Let's see what's so good about it?
High in probiotic.

B vitamins, enzymes, high concentration of acid (acetic, gluconic and lactic).

Helps to prevent a wide variety of diseases. It detoxifies your body and strengthen your immune system.

Protects the lungs.

Helps manage diabetes.

Antibacterial.

Beneficial for the cardiovascular system.

Helps maintain a healthy liver.

Priced between $4-8 a bottle it might get costly to enjoy its benefits on the regular basis. It's very easy to make it yourself. I would love to share this recipe with you.
First, you need to get the actual "mushroom": you can either buy it online, ask around if any of your friends hate it (which might not be very common around Philly) or grow it from the actual drink you buy at the store. If you leave a bottle with Kombucha in the room temperature, the "mushroom" will start growing. When it grows to the point that you can grab it with your hands – that's when you know that it's ready. Then, you need to have some of the prepared Kombucha to pour it over the "mushroom". Last step – add cold tea: you can get creative with it: white, green etc, but the best result will be with the black tea since it has the most beneficial ingredients. If you want to make it sweater – use only regular sugar.
It takes about 5-10 days for Kombucha to be ready. Don't forget to make it in a glass container! To check if it's ready – simply taste it – it will have sweet and sour flavor when the time comes. Cheers to a healthy life!
Now that you're feeling great it's time to find you a beautiful home! Search new listings live here! If you need assistance or would like to set up time to see any of these homes in person, please send me email at [email protected] or call/text 267-325-4269.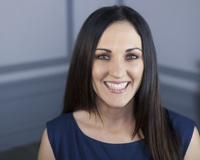 Author:
Rachel Street
Phone:
267-357-1334
Dated:
October 12th 2017
Views:
730
About Rachel: Rachel has lived in five different Philadelphia neighborhoods, and her passion forexploring has led ...