Phalling For Philadelphia
See what I did there? "Phall!" Like "Fall!"
Cause it's… never mind…
This is my favorite time of year because it acts as a reprieve between the days spent running from air conditioned space to air conditioned space, and those spent scaling snow drifts on my way to warmer shelter. On those days I rarely look up at this beautiful city, running from point A to point B, trying to stay cool or warm. But when the air is crisp and the wardrobe is layered, I find myself taking my time getting from place to place, walking down new blocks, discovering new places, and generally being more adventurous. It is during these months that I fall in love with Philadelphia all over again. The September of my eighteenth year is when I first moved into the city, and the sights and smells of fall in Philly take me right back to those days of excitement and exploration. It's when I was first exposed to the beauty in our city's architecture, the character in the cobble stone side streets, the fresh juxtaposition between the historic buildings I would read about in elementary school history class, and the glint and gleam of newer developments peppered throughout.
There really is nothing like fall in this city, and every year it reminds me once again why I love living here!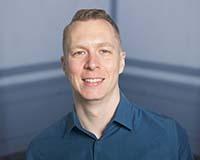 Author:
Matthew Ochs
Phone:
267-446-6565
Dated:
October 9th 2017
Views:
517
About Matthew: Having grown up in a family who relocated several times before the age of eighteen, the real estate ...